Catfishing Guides Approved by WST
North Texas Catfish Guide Service
Chad Ferguson owns and operate North Texas Catfish Guide Service offering guided catfish fishing trips for blue, channel and flathead catfish on several north Texas area lakes including Eagle Mountain Lake, Lake Worth, Lake Lewisville, Ray Roberts and the Brazos River (just to name a few). North Texas Catfish Guide Service is Texas largest and longest running catfish specific guide service.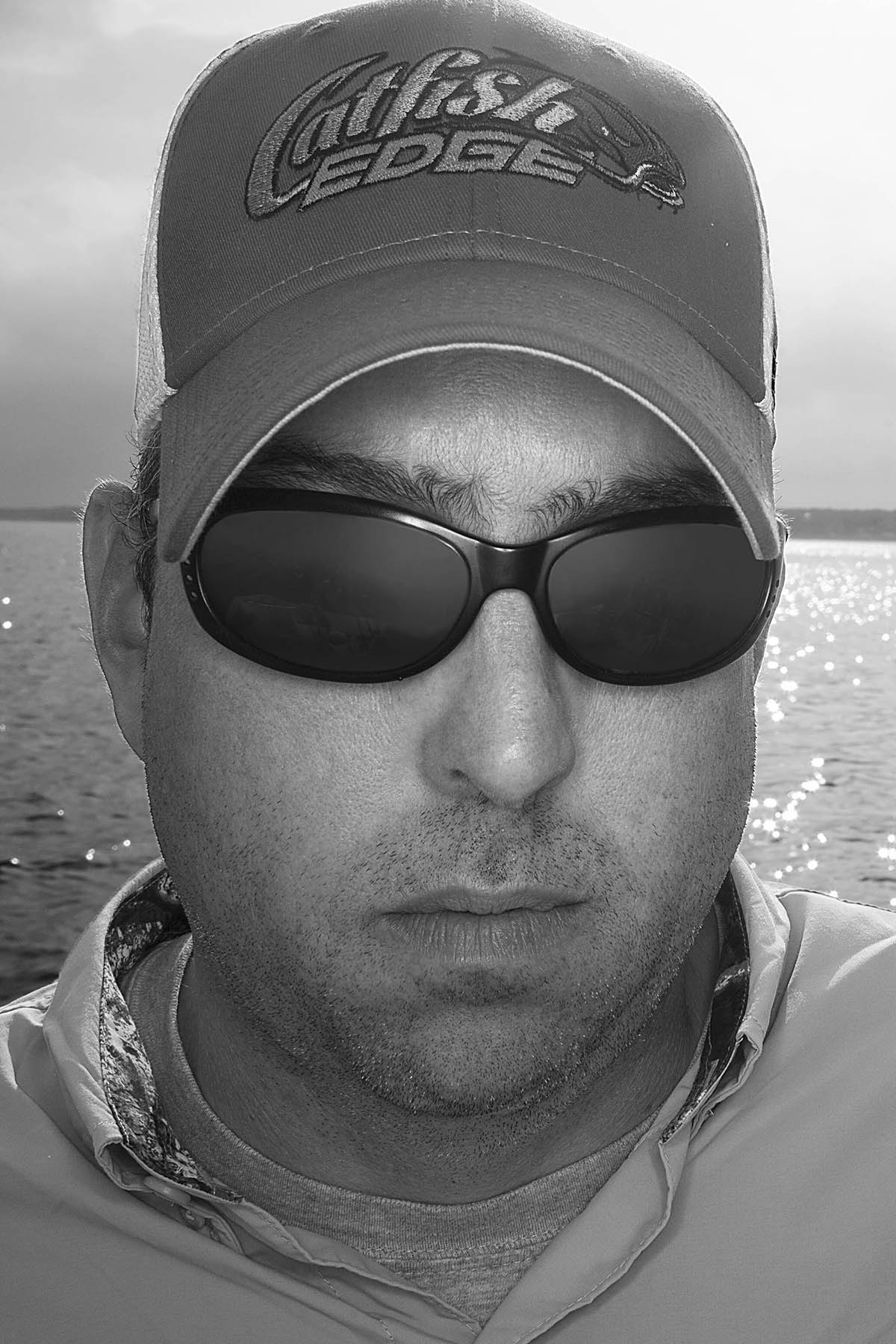 Chad fishes for anything that has whiskers but prefers fishing for monster blue catfish with rod and reel. In addition to over twenty years of experience as a catfish guide Chad owns Catfish Edge where through his popular website and Youtube channel he shares catfishing tips, tricks and information to help anglers learn how to catch catfish using the same techniques he uses as a professional catfish guide.
The he's not on the water with clients Chad is a guest host for the popular Fox Sports Outdoors TV Show, an outdoor writer and photographer and it's always all about whisker fish! You can find his work and features through numerous outdoor media outlets due to his including Field and Stream, Outdoor Life, Texas Fish and Game, Texas Sportsmans Journal, Fox Sports, The Mens Channel and Versus TV. He's also the name behind the Chad Ferguson Signature Series Catfish Rod from Whisker Seeker Tackle and works closely with Whisker Seeker on many of the other catfish tackle products.
If you'd like to enjoy an epic day on the water fishing for catfish big or small or learning how to be a better catfish angler and catch more fish visit the North Texas Catfish Guide Service or Catfish Edge websites for more details.
You can find Chad online at: https://www.catfishedge.com/ and https://www.txcatfishguide.com/
---
Chasin' Cats Guide Service
I, Dave Wyner, will be your catfishing guide. As an avid fisherman for 30 years and a pro-staffer for Whisker Seeker Tackle, I take great pride in helping others learn how to target catfish through on-the-water experiences, teaching seminarsand online coaching. Sunshine or ice, we'll be after them!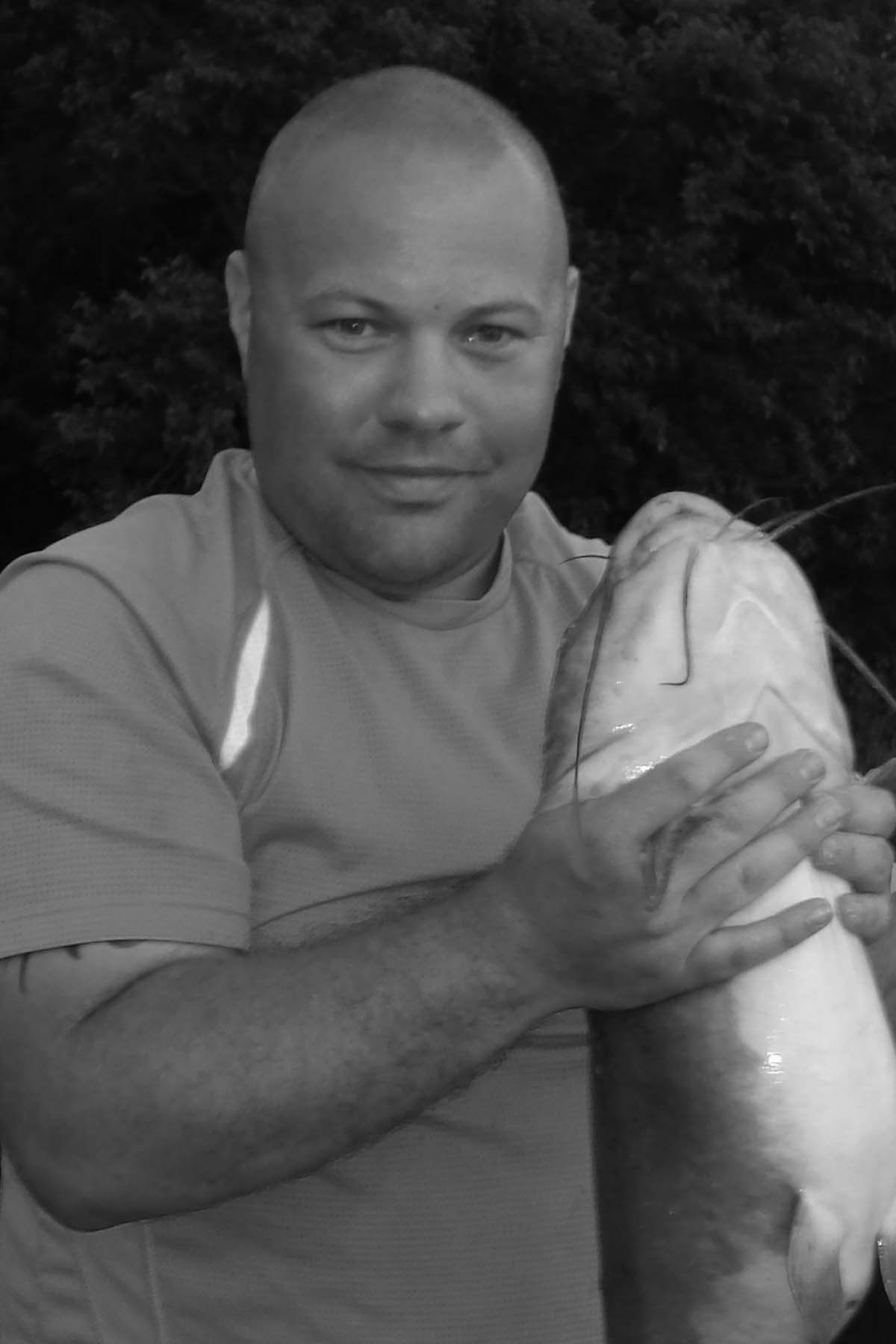 Trolling and drifting for catfish is a challenge and a thrill that you truly have to experience; the cats won't come in without a fight, and it's the fight that sets this fishing experience apart from all others. Catching catfish is only half the fun; I'll set you up with the tips and tricks needed to bring them in well beyond our day on the water.
Whether you're a beginner or seasoned catfish angler, I'll spend the time to teach you tactics that will improve your game…those cats won't have a chance when you're on the water!
Locations: I'll select a body of water within 60 miles of Central Iowa that I know is well suited for a worthwhile experience. These locations are known for great numbers of both medium to large size channel catfish.
Your catfish guided experience will include:
• Bait location and how to target
• Trolling & controlled drifting methods and when to use each.
• Ice-out/pre-spawn/summer locations and tactics
• Basic sonar strategies and setup
• Catfish gear selection and types of rigs to use when targeting channel catfish
Contact Dave at: https://chasincats.com/
---
St. Louis Catfish Guide Service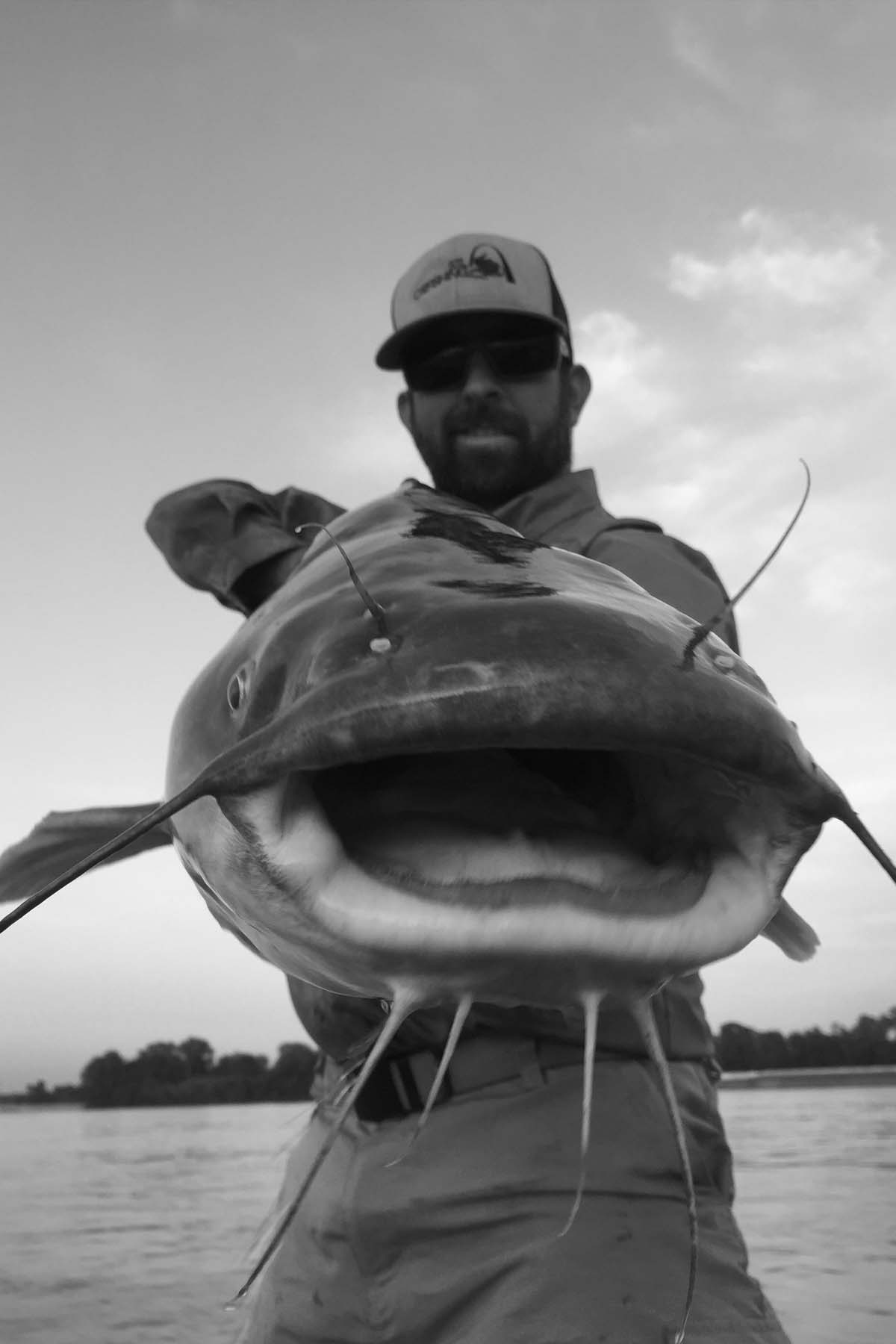 I am Capt. Jason Schneiderhahn. I own and operate STL CATFISHING trophy guide service. I am a professional fishing guide and am USCG certified and insured. I specialize in targeting trophy Blue Catfish on the Missouri and Mississippi River around the St. Louis area.
I am an avid outdoors-man and have grown up fishing and hunting my whole life. There is no better feeling then having a trophy class Blue Catfish on the end of your rod pulling drag. If you're looking to try your hands at fighting one of these amazing fish please give Capt Jason a call and book your next adventure with STL CATFISHING LLC
Contact Jason at: https://www.stlcatfishing.com/
---
River Certified Outdoor Adventures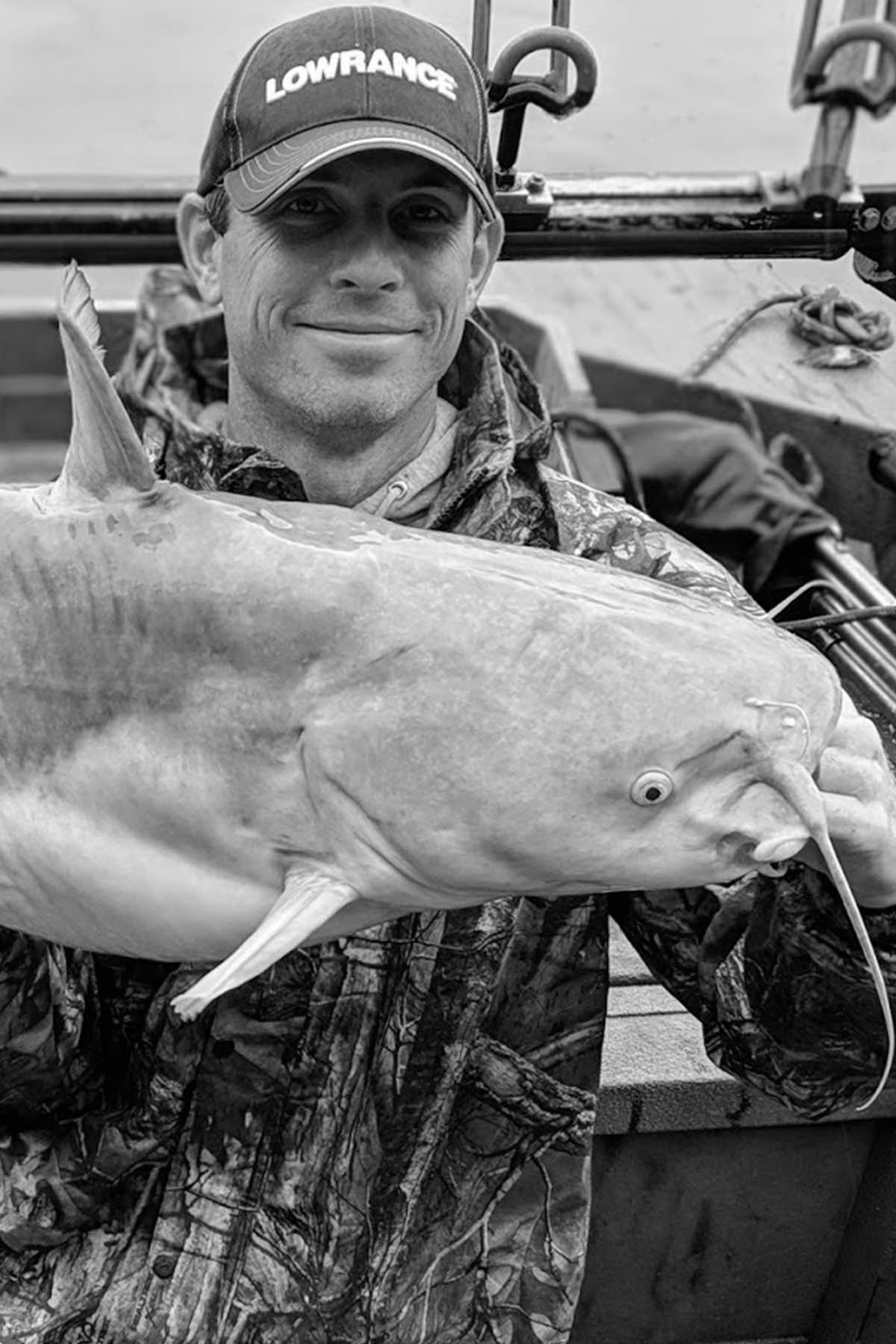 Lance Lutke, a Licensed Oklahoma Fishing Guide, grew up in Bartlesville, OK fishing al all area lakes and rivers with family and friends. After graduating from Oklahoma State University, he and his wife moved to Keller, TX to pursue careers in education.
l the area lakes and rivers with family and friends. After graduating from Oklahoma State University, he and his wife moved to Keller, TX to pursue careers in education.
While living in Texas, fishing became more than just a hobby. After winning the first couple of tournaments he entered, a few local fishing guides encouraged him to give guiding a try. That was ten years ago and he is hooked. Raising two children so far away from family, God placed it on their hearts to move back home to Oklahoma.
Lance is now a fishing guide on NE Oklahoma area lakes: Oologah, Fort Gibson, Grand, Keystone, Kaw and Skiatook lakes. His trips include fishing for catfish, white bass, crappie, hybrid/stripers, and spoonbill paddlefish.
Contact Lance at: http://lancesguideservice.com/
Spencer Bauer owns and operates River Certified Outdoor Adventures, a Central Iowa based multi-species guide service. Trophy catfish are his favorite to target, but he also offers trips focused on catching large hybrid striped bass and walleyes.
Spencer has spent his whole life exploring every pond, lake, and river Central Iowa has to offer. He applies and shares the knowledge and techniques he has gathered over those 25 years on the water on every single trip. In addition to being a guide, Spencer creates videos for his YouTube channel and also shares regular content on his social media pages.
If you're looking for a fun, relaxing experience exploring the surprisingly picturesque waterways of Central Iowa, all while having a chance to land the biggest fish of your life, River Certified Outdoor Adventures is the guide service for you.
---