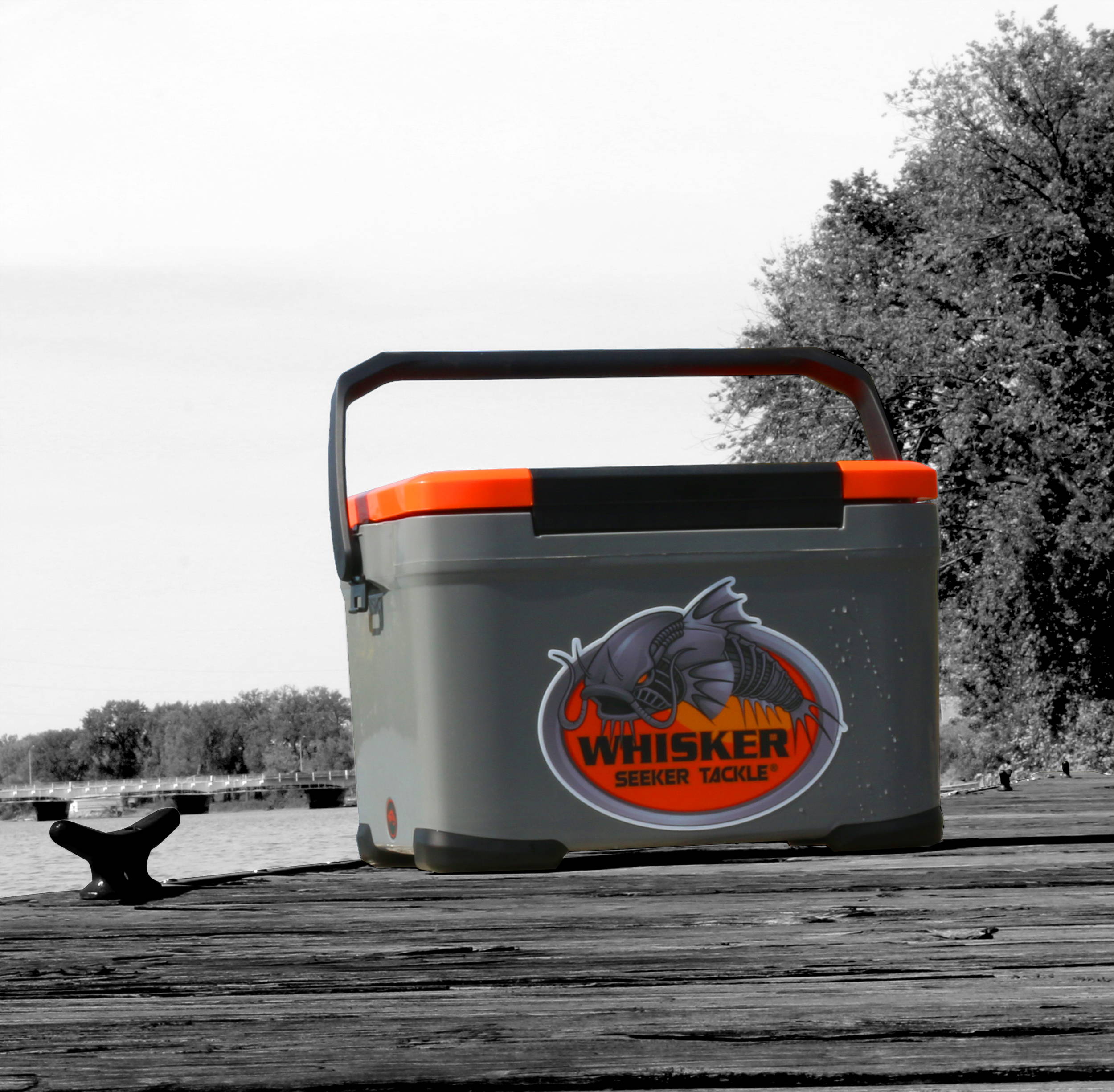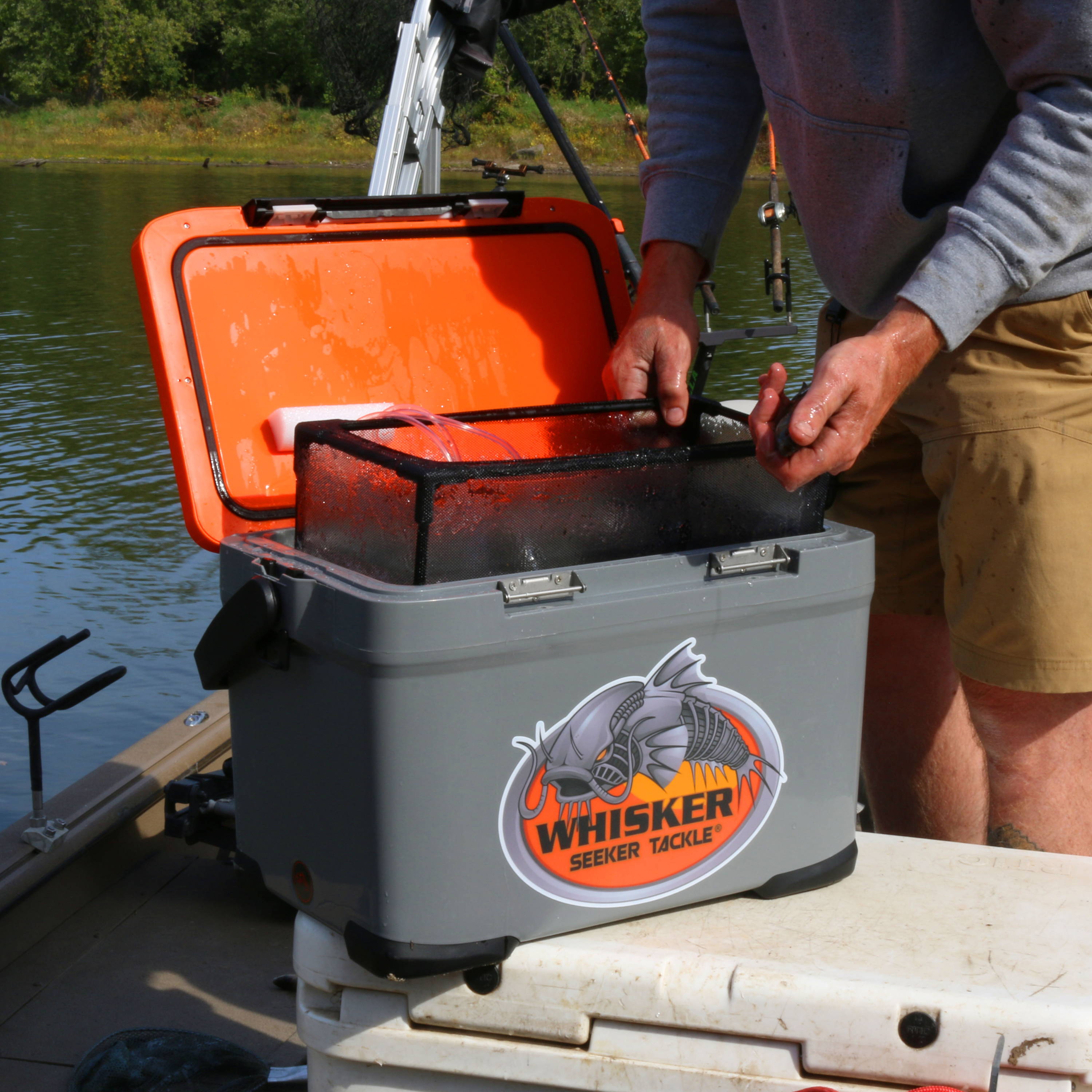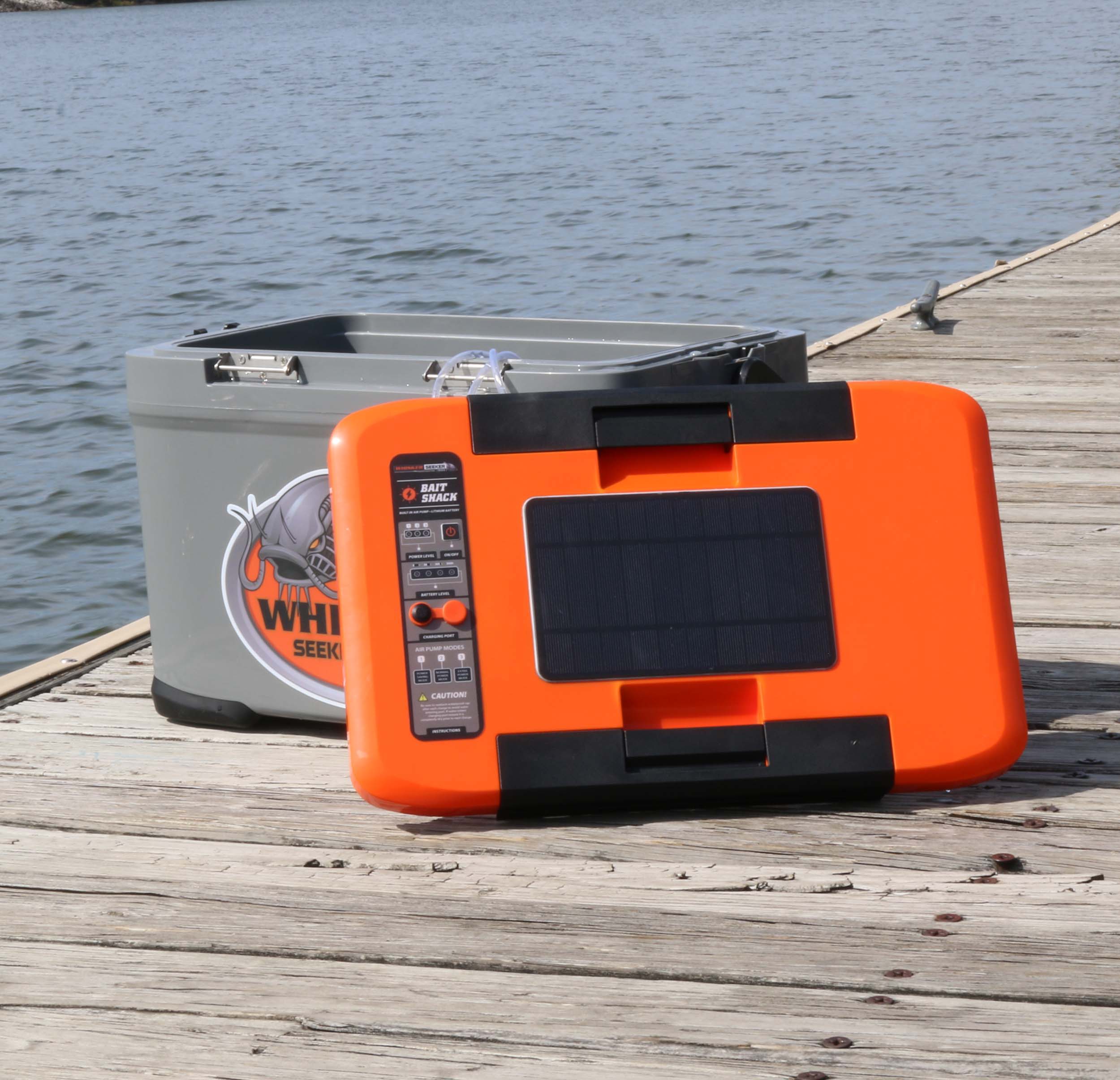 EXPECTED SHIP DATE ON OR BEFORE JUNE 15TH

Introducing the revolutionary Solar Powered Bait Shack! This 22 Quart, industry-leading bait storage solution harnesses the power of the sun to keep your bait fresh and lively. Our unique design houses all pumps and power components within the detachable lid, utilizes a pull net to easily remove baits, and features a spring-loaded drain valve to help keep your water fresh. Our innovative solar panel design keeps your bait tank running all day long, always charging, allowing you to always be fishing.
UP TO 10 DAYS ON
A SINGLE CHARGE
MAINTAIN THE IDEAL WATER TEMPERATURES
ALWAYS CHARGING
ALWAYS FISHING
---
UP TO 10 DAYS ON
A SINGLE CHARGE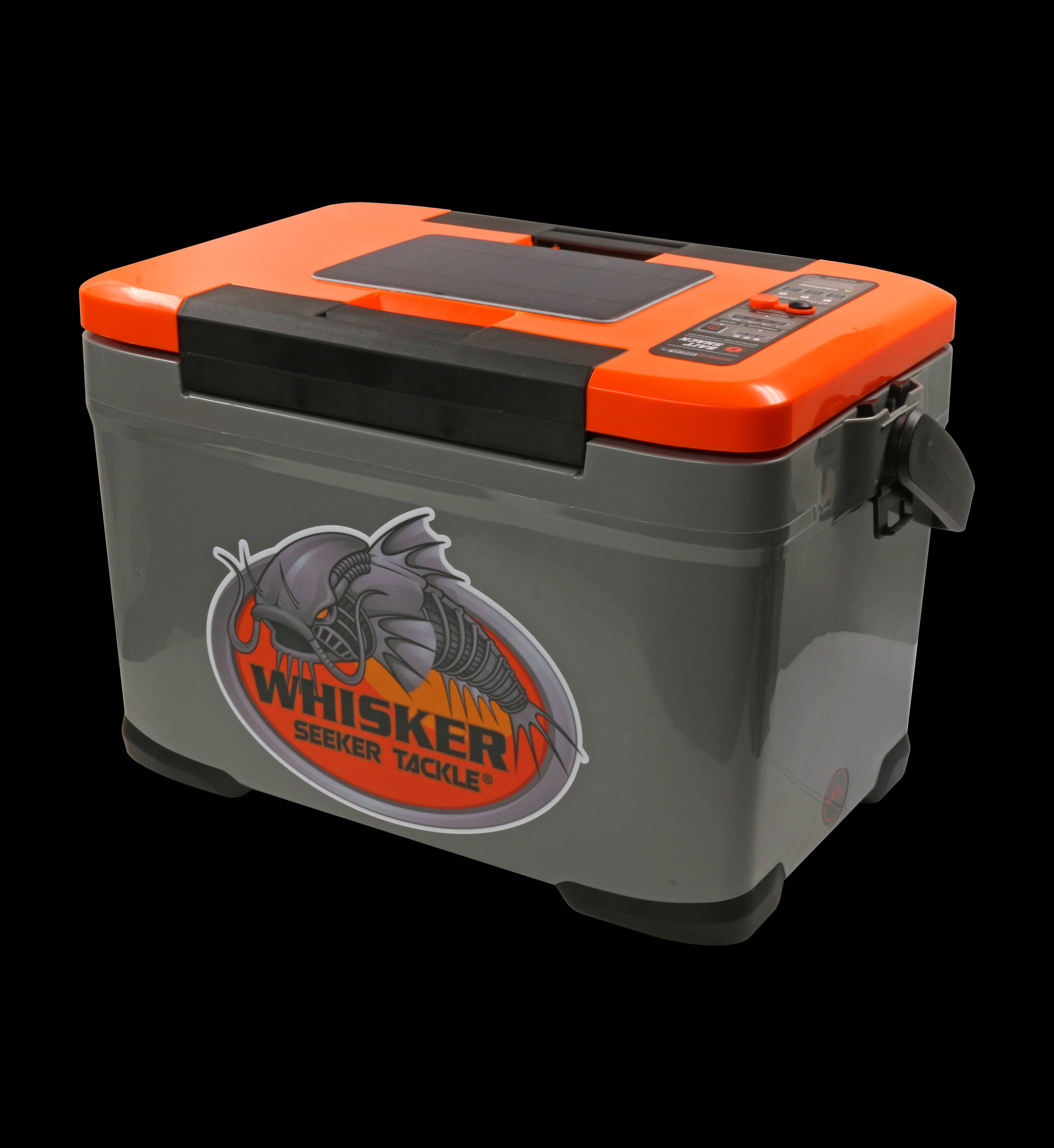 + 3 power levels
The WST Bait Shack just might be the longest-running bait cooler you will ever own. With three power modes, you can provide enough oxygen to keep your bait kicking and fighting while extending the life of your battery. Control oxygen levels with three built-in air pumps; toggling between operating modes 1,2, or 3 at any time as needed. On any day with FULL SUN, to aid in charging your battery, power level 1 can keep your cooler running up to 10 days, with 2 pumps, your charge will last up to 4 days, and level 3 will last up to 2 days.
MAINTAIN THE IDEAL WATER TEMPERATURES
+ monitor your temp.
One key to better bait is keeping your eye on the water temperature. With the built-in thermometer, you can monitor and maintain the ideal temperature for whatever bait you are running. Just keep the water line above the gauge inside the bait shack, and with a quick glance, you can determine if your temperature is rising. Too hot? Move your cooler to a shaded location, or simply add more cold water.
ALWAYS CHARGING
ALWAYS FISHING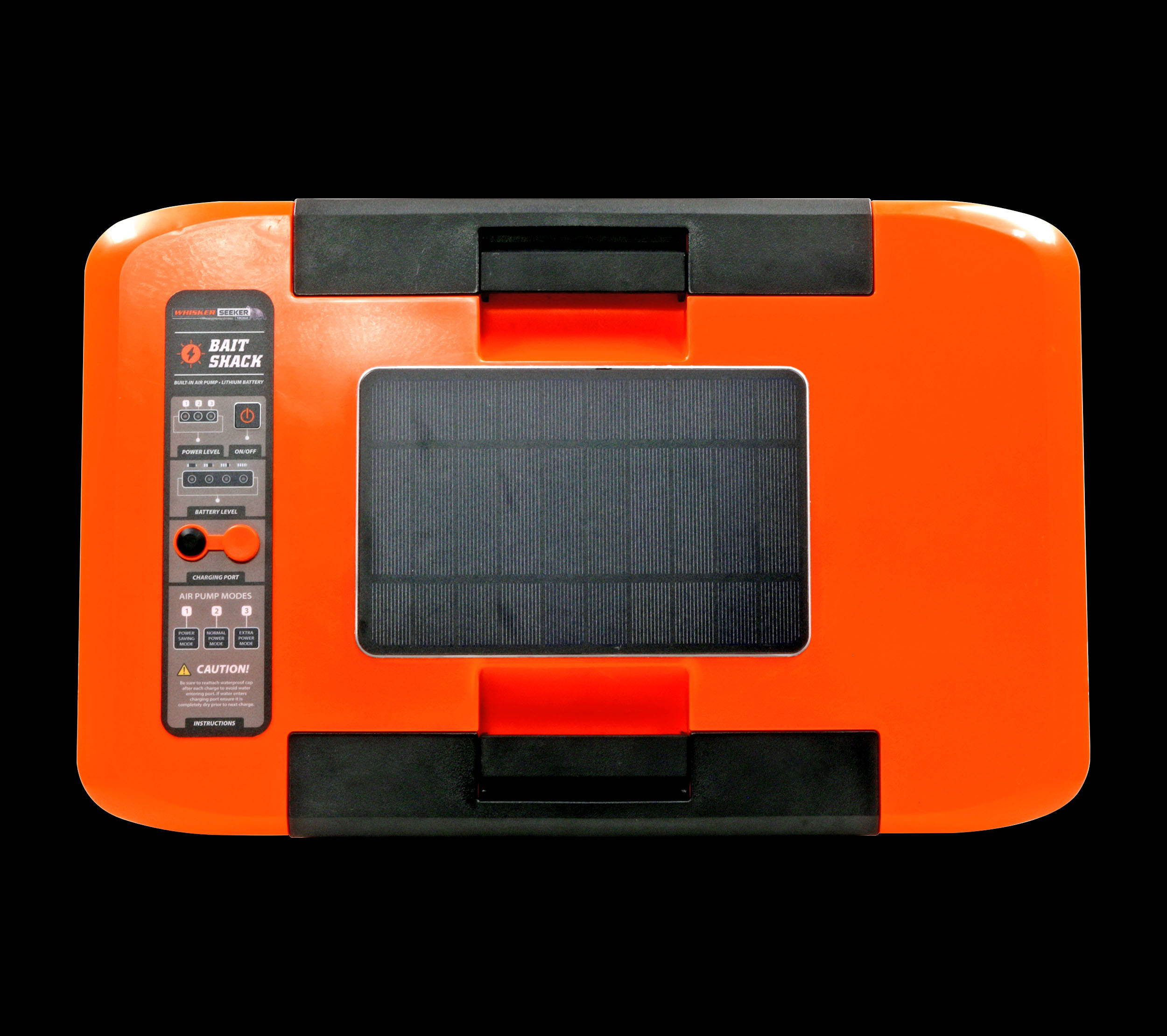 + detachable lid
Grab your bait easily from any direction. The Bait Shack lid opens from either side or completely removes for easy filling & cleaning. Our self-contained lithium ion battery, and triple aerator pumps are all housed within the detachable lid. No more smashing, bashing, and eventually replacing your expensive air pumps that have been precariously mounted to the side of your cooler.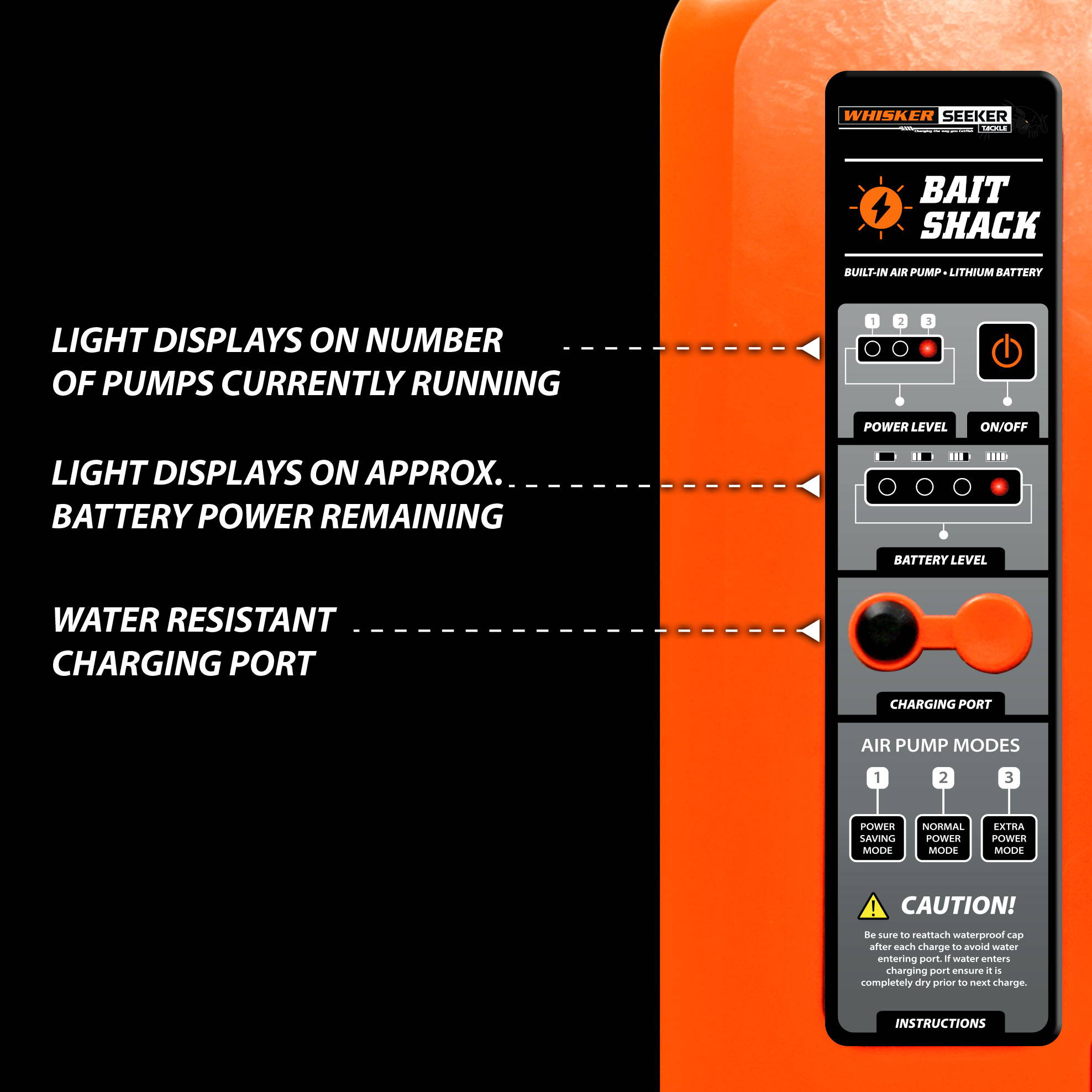 + CONTROL PANEL
Easily track and control the amount of oxygen you're feeding your bait with the LED panel at the top. Use the power button to the right to toggle between the number of pumps you are running. Level 3 provides the most oxygen while Level 1 provides the least. Cycle to the 4th position to turn off all power. The second bank of LED lights helps you keep an eye on your battery life. The far right light signals a full battery, each subsequent light denotes an approximate 25% battery level down 0. Keep your electronics dry using the silicone port cover when not charging, the rest of the electronics are sealed and insulated entirely withing the Bait Shack lid.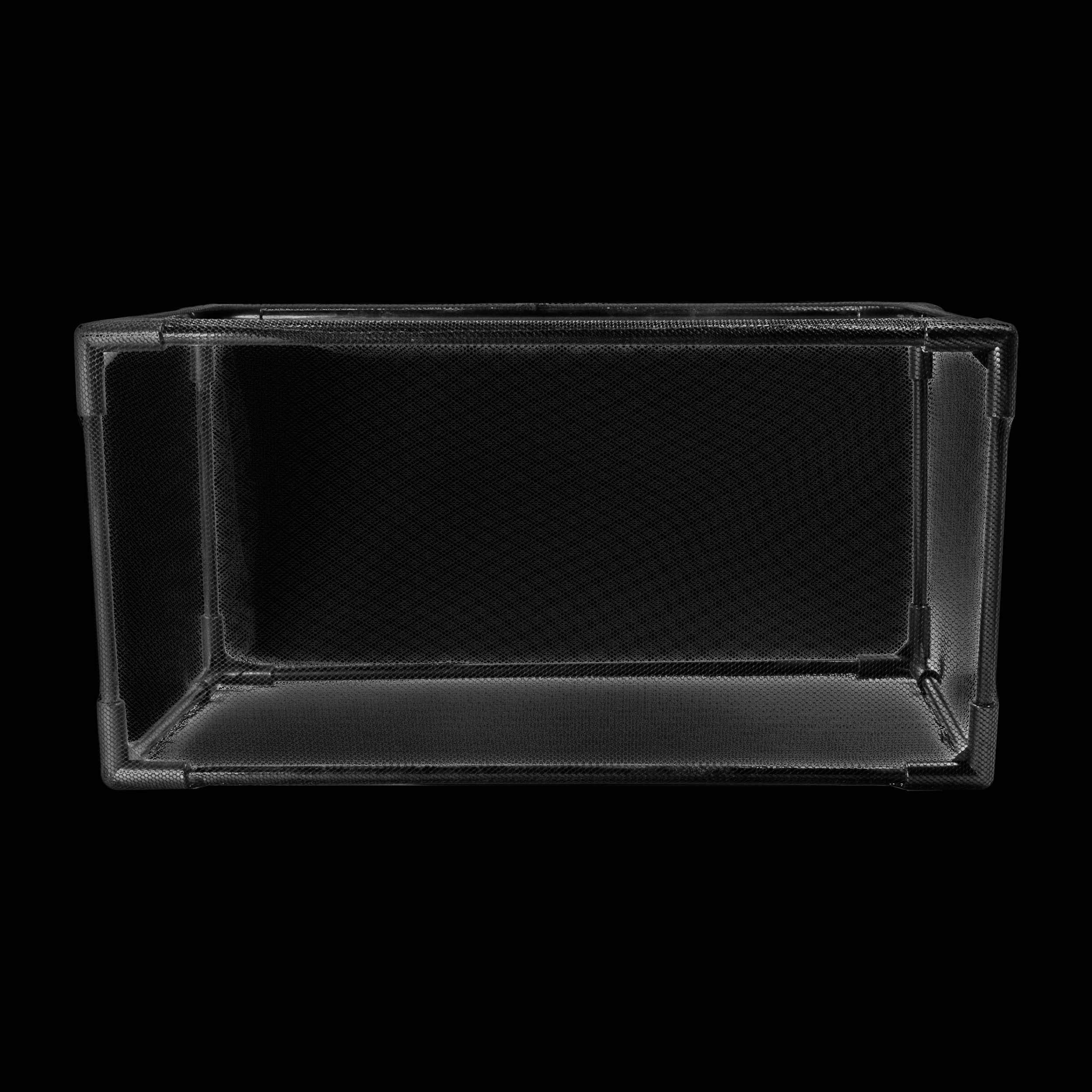 + removable pull net
Wrangling feisty bait has never been easier, no dip net needed. Just pop your lid open from either direction and use the built in pull net to remove your bait. Ready to clean out your tank? No problem, the mesh net can be easily removed from the PVC frame and rinsed free of fish slime and other debris.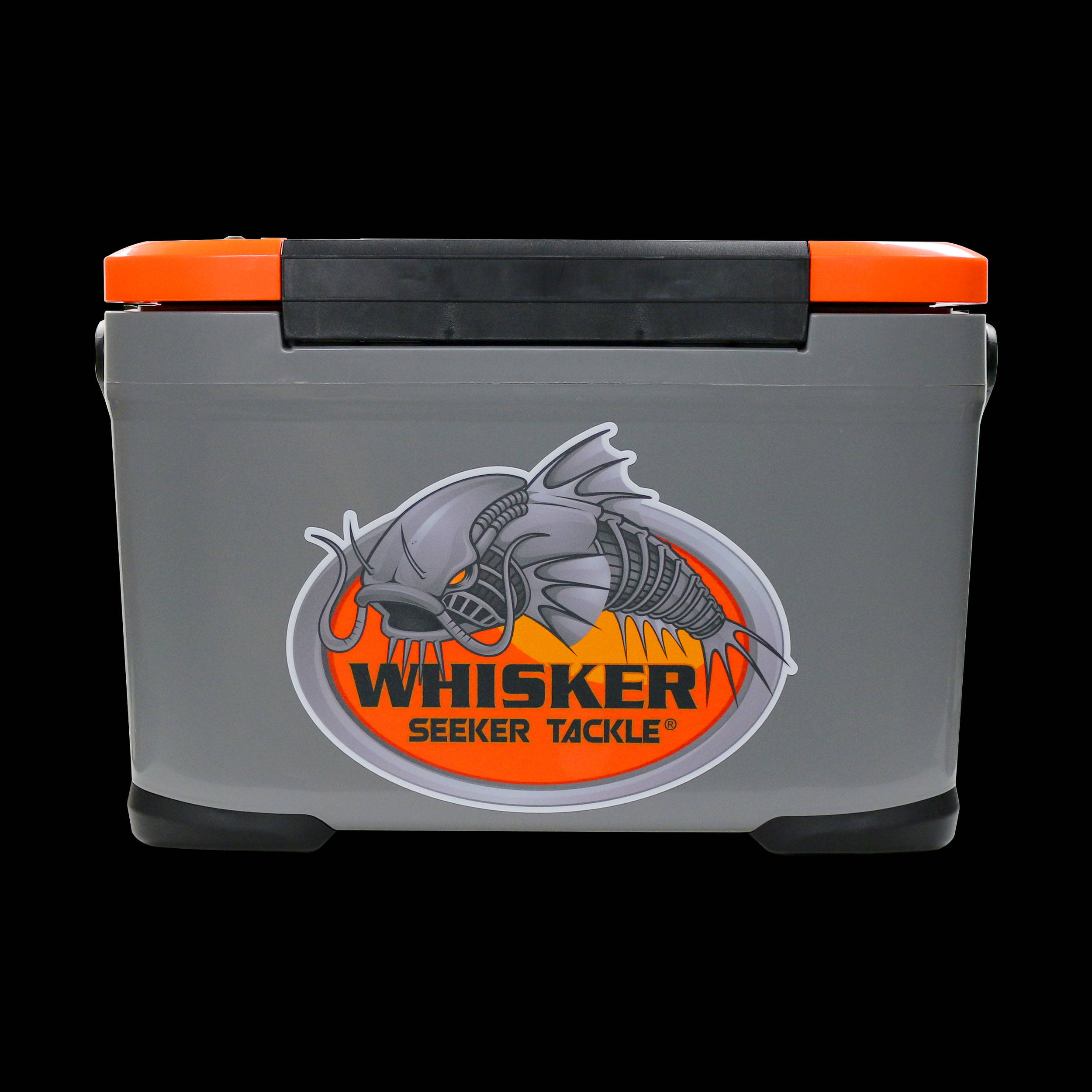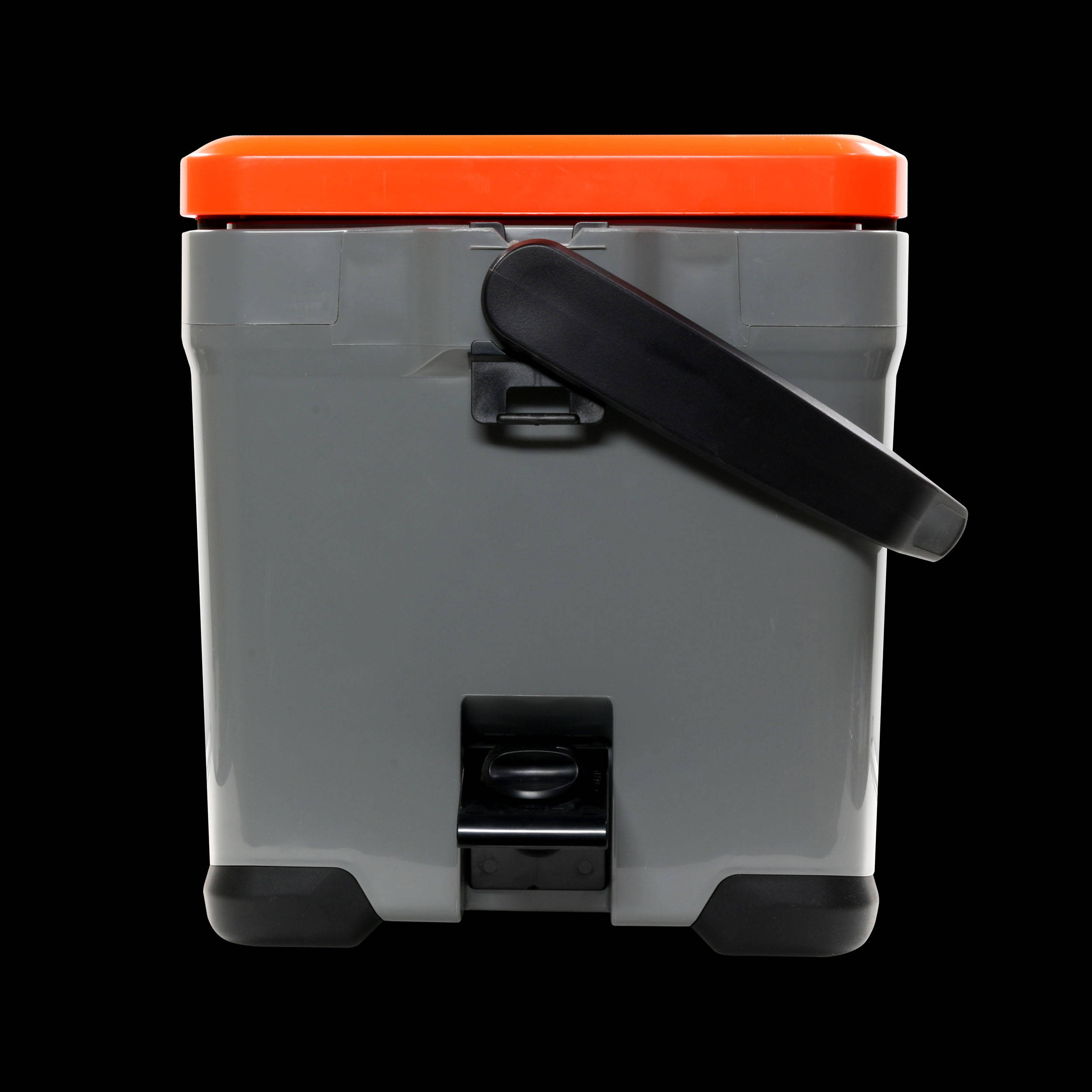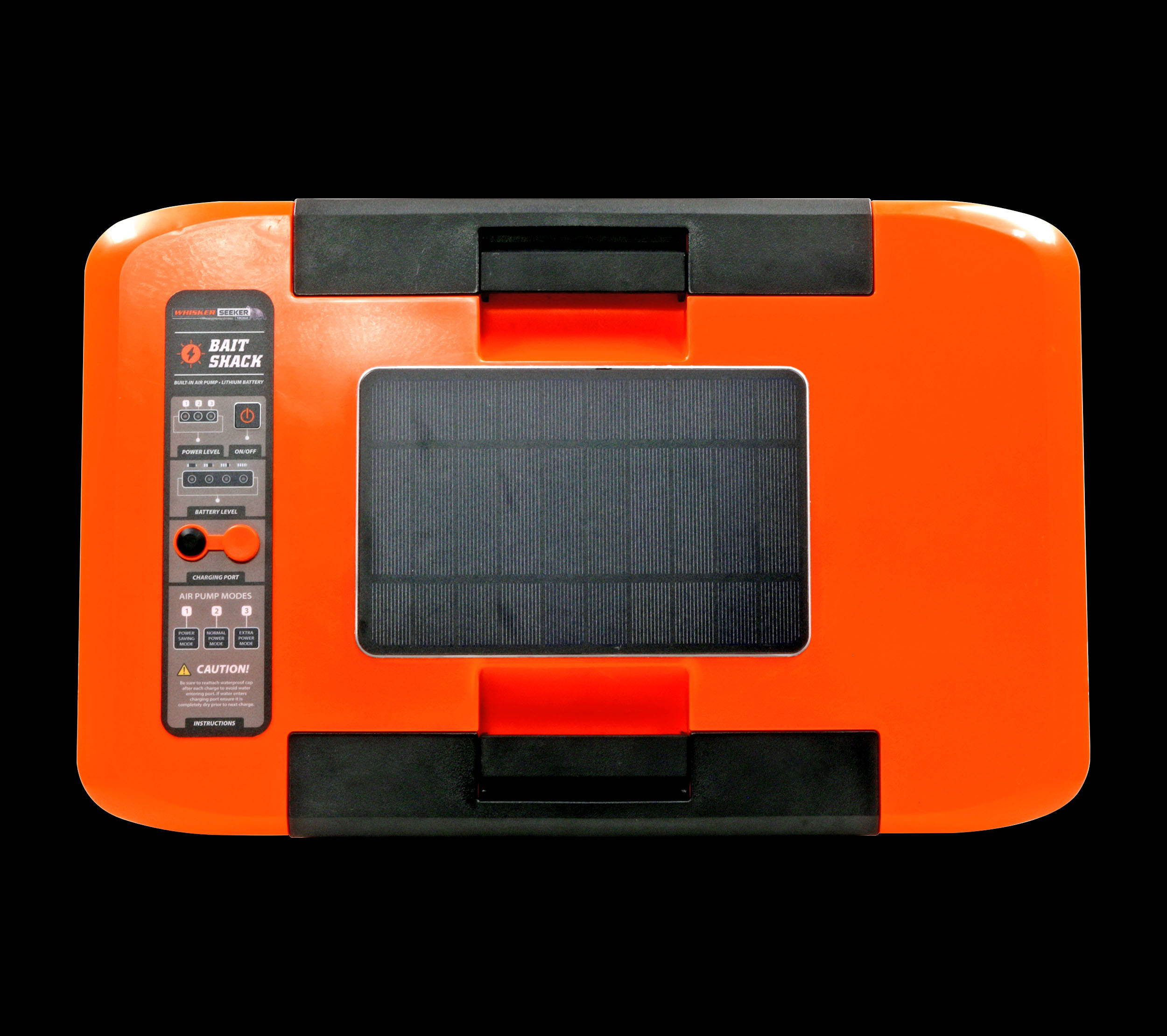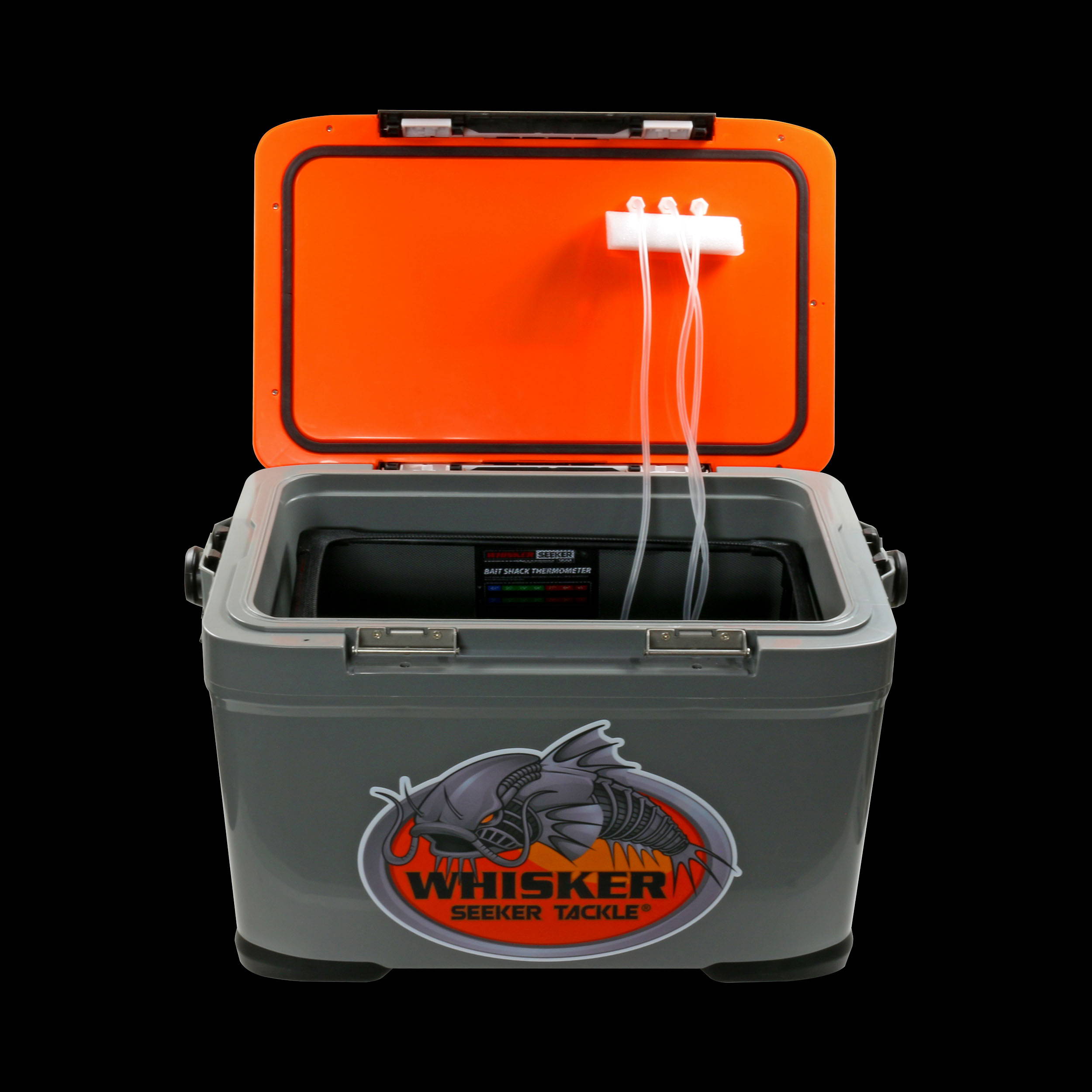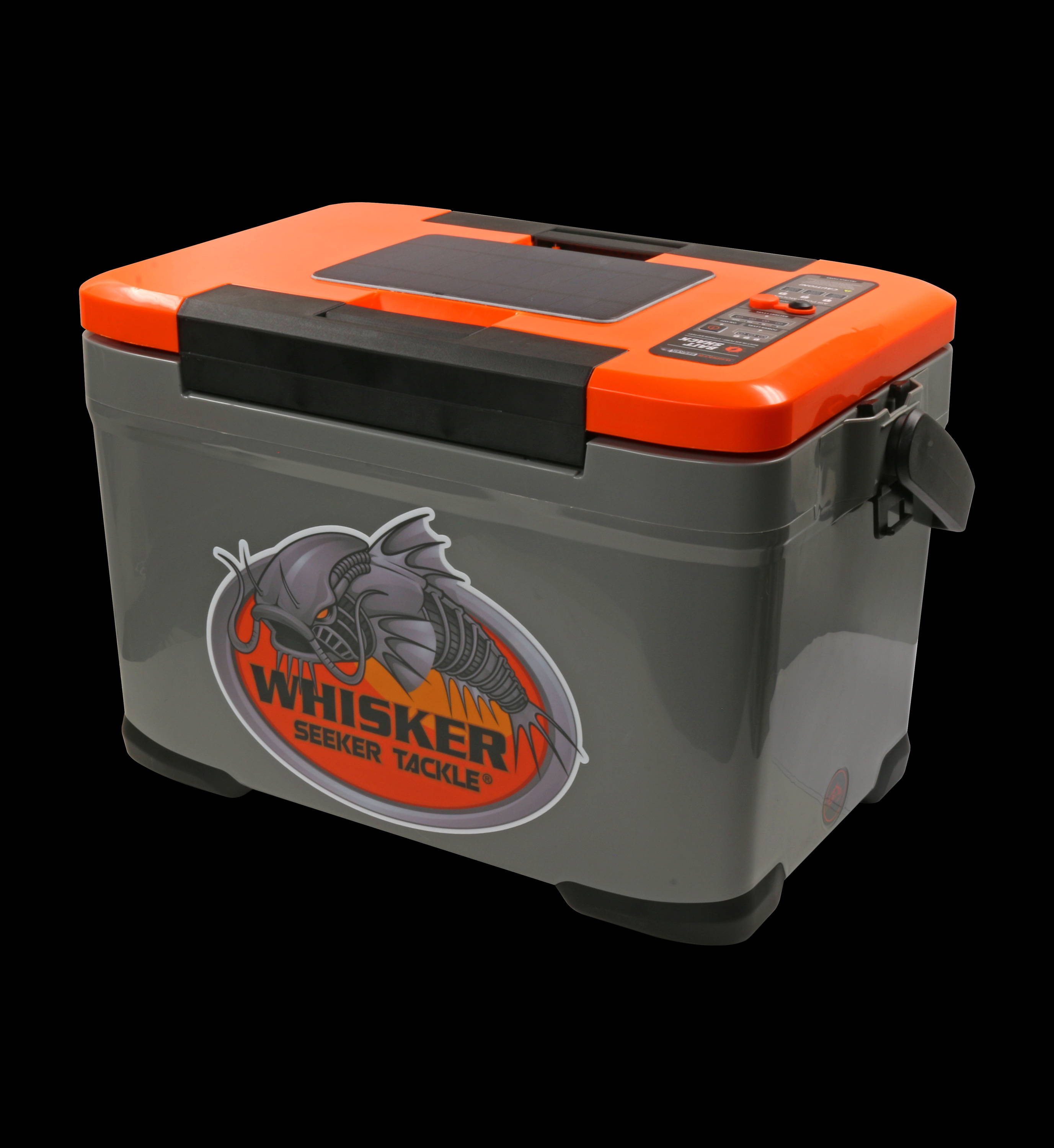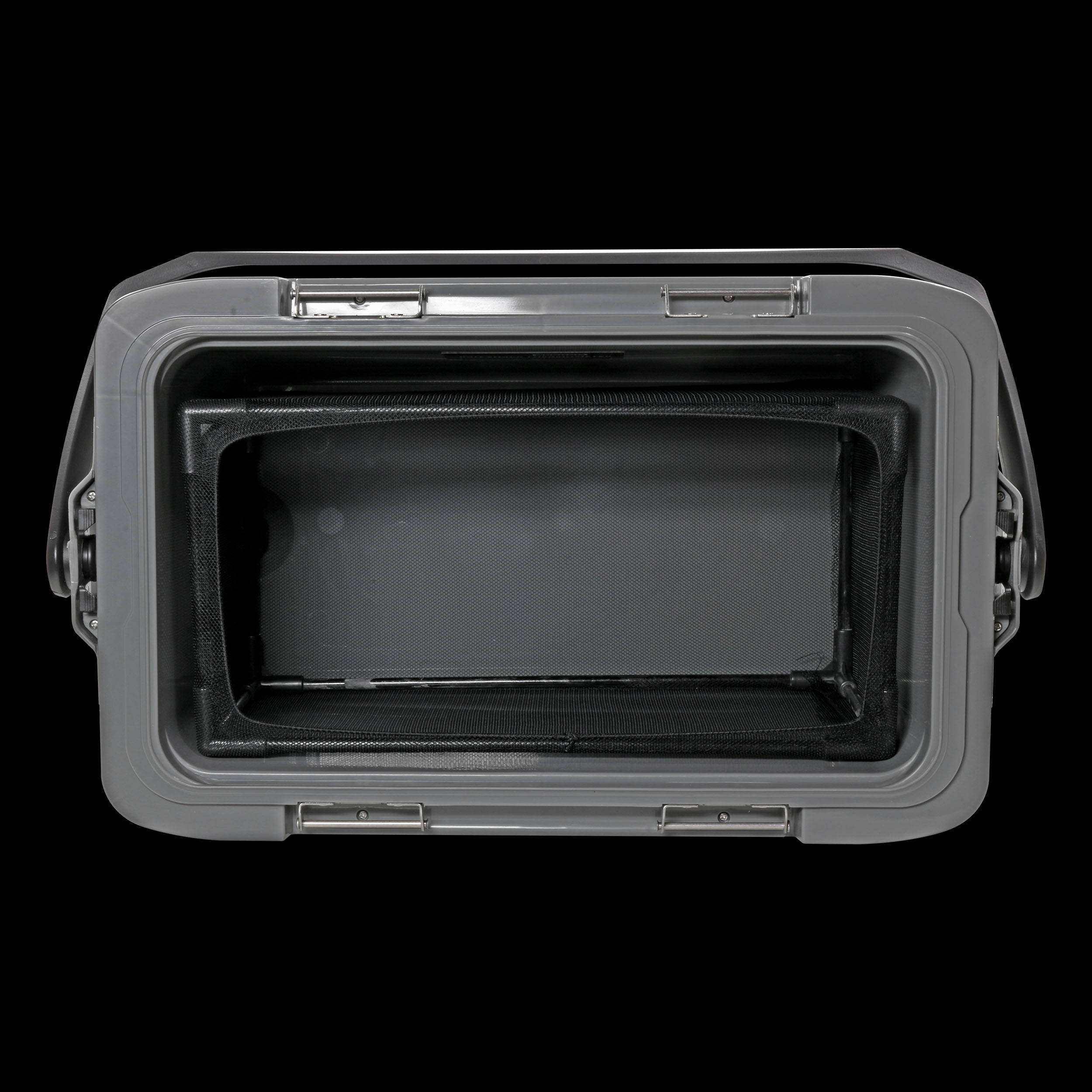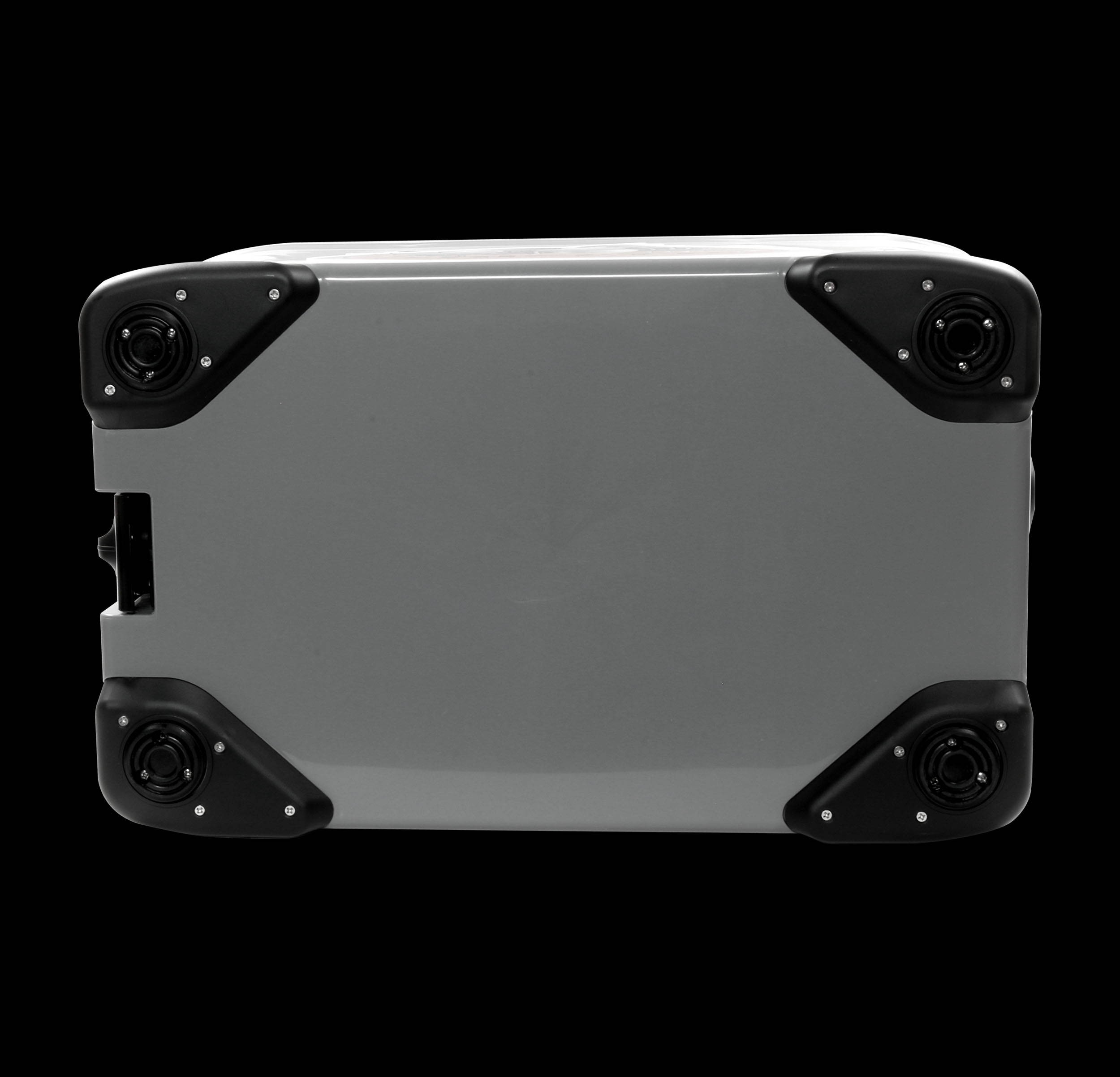 | | |
| --- | --- |
| | |
| | |
| | 21 Liters / 22 Quarts / 5.5 Gallons |
| | |
| Full Charge Time (From 0%-100%) | |
| | |
| | |
| | |
| | |
| | |
| | 10 Days - When Fully Charged |
| | 4 Days - When Fully Charged |
| | 2 Days - When Fully Charged |
| | |