Catfishing Guides Approved by WST
---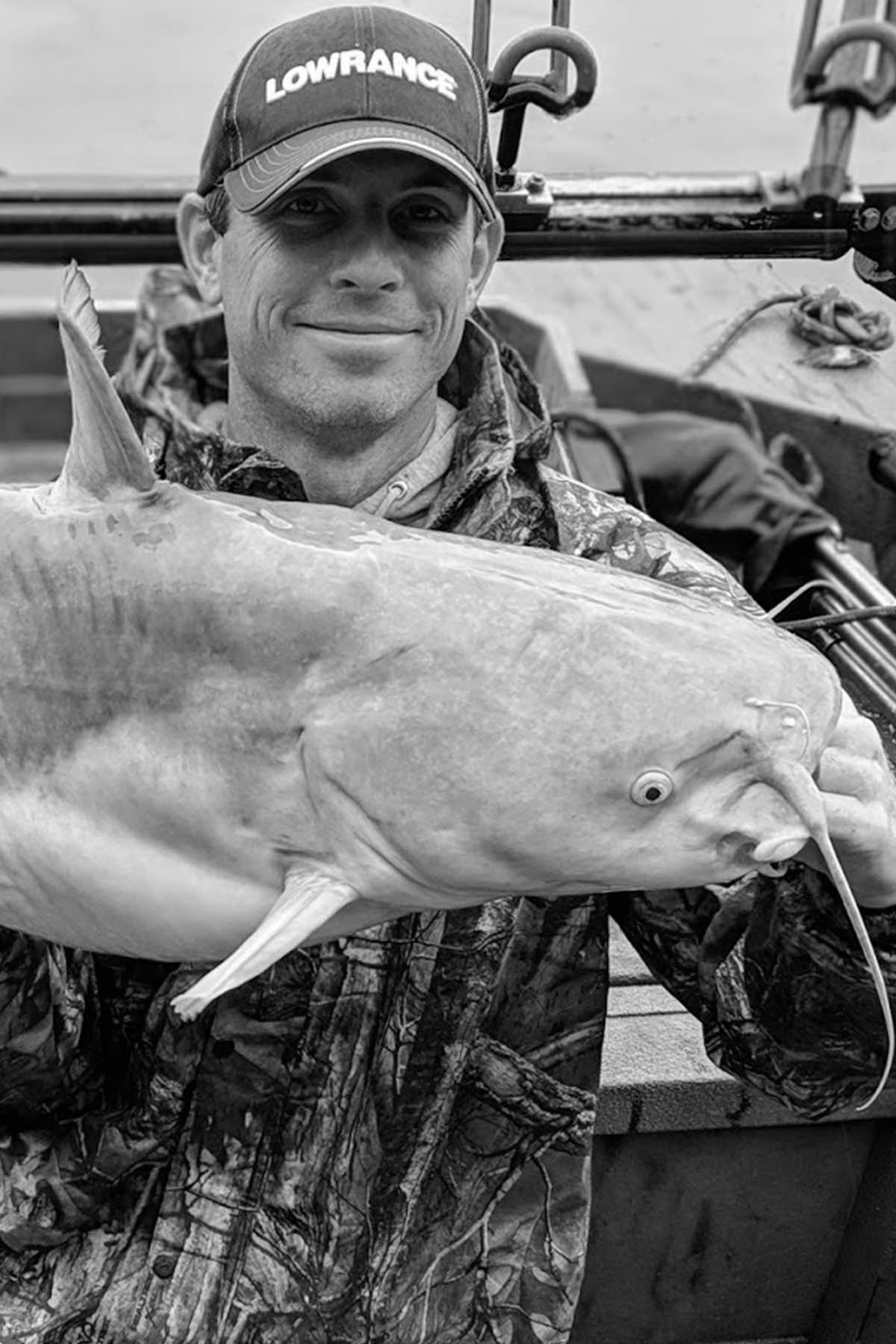 Lance Lutke, a Licensed Oklahoma Fishing Guide, grew up in Bartlesville, OK fishing al all area lakes and rivers with family and friends. After graduating from Oklahoma State University, he and his wife moved to Keller, TX to pursue careers in education.
l the area lakes and rivers with family and friends. After graduating from Oklahoma State University, he and his wife moved to Keller, TX to pursue careers in education.
While living in Texas, fishing became more than just a hobby. After winning the first couple of tournaments he entered, a few local fishing guides encouraged him to give guiding a try. That was ten years ago and he is hooked. Raising two children so far away from family, God placed it on their hearts to move back home to Oklahoma.
Lance is now a fishing guide on NE Oklahoma area lakes: Oologah, Fort Gibson, Grand, Keystone, Kaw and Skiatook lakes. His trips include fishing for catfish, white bass, crappie, hybrid/stripers, and spoonbill paddlefish.
Contact Lance at: http://lancesguideservice.com/
Keith

Parks

of Messin' with the Fish Guide Service is a born and raised Texan and likes to make fishing friends, not just treat you like a customer. He is committed to making your day on lake Tawakoni one that will be remembered. He is a low-hype, low-pressure, laid-back, fishing guide who enjoys swapping fishing stories as well as life's endeavors.

Keith

has been featured on Fox 4 News with Richard Rays Lone Star Adventures back in 2001. He was then featured on Fox 4 again in 2018 and then on NBC 5 in 2019.

Keith

's passion next to his family is chasing Trophy Blue Catfish as well as Channel cats and smaller Blues to fill the cooler.

Keith

is a firm believer in C.P.R. always releasing the bigger Catfish. So when you fish with

Keith

you have made a friend, not just fishing with another Fishing Guide.
---
---
Chasin' Cats is a Central Iowa catfishing guide service dedicated to improving your enjoyment and success out on the water. It's not enough to throw your line in the water and hope for the best, you have to put the smack down on those cats and I intend to show you exactly how to do it.
Jimmi Brown, will be your catfishing guide. As an avid fisherman for 40 years and a pro-staffer for Whisker Seeker Tackle, I take great pride in helping others learn how to target catfish through on-the-water experiences, teaching seminars, and online coaching. Sunshine or ice, we'll be after them!
Trolling and drifting for catfish is a challenge and a thrill that you truly have to experience; the cats won't come in without a fight, and it's the fight that sets this fishing experience apart from all others. Catching catfish is only half the fun; I'll set you up with the tips and tricks needed to bring them in well beyond our day on the water.
Locations: I'll select a body of water within 60 miles of Central Iowa (Red Rock - Saylorville - Ponderosa) that I know is well suited for a worthwhile fishing trip.
Your catfish guided experience will include:
Bait location and how to target

Trolling and controlled drifting methods and when to use each

Ice-out/pre-spawn/summer locations and tactics

Basic sonar strategies and setup

Catfish gear selection and types of rigs to use when targeting channel catfish
---
It doesn't take long to figure out where Ryan's true passion for fishing leads. He has had a life full of pursuing big catfish. Beginning on the small rivers that weave across central Iowa, he spent many nights perched on a river bank waiting for a clicker to start rolling as a big flathead swims away with his bait. He has since traveled to many places in North America, but the objective remains the same. Catch the biggest, meanest catfish he possibly can.
Ryan has recently taken another step. With the beginning of his fishing charter business, Tasler Guide Service, he has taken it upon himself to help others catch the large fish he holds so dear. With the hard work he has put into fishing in the past, there is little doubt he will push himself as much as he needs to help others experience the same joys he has.
To book a trip with Ryan email or call him:
712-269-3314
---
I am Captain Jason Schneiderhahn. I'm a fully insured USCG certified captain. My speciality is targeting trophy blue catfish on the Mississippi River near St. Louis, and Spoonbill at the Lake of the Ozarks. I fish from Grafton, Illinois to Chester, Illinois and the Lake of the Ozarks in search of trophy blue catfish and Spoonbill.
We spoonbill fish from March 15th through April 30th at the Lake of the Ozarks. We catfish from May 1st through mid October conditions permitting. My main style of fishing consists of controlled drifting and back bouncing. These fishing styles put blue catfish and spoonbill on the boat. The three main species of catfish we catch are blues, channels, and flat head catfish. Our goal is to land trophy blues and spoonbill but we occasionally hook up on multiple catfish species.
Not until about 2005 did my addiction for catfish take hold and now I can't get enough! Once I felt the fight of a blue catfish I was hooked. There is no other fish in the area that puts up a fight like the Mississippi River blue catfish.
---
Mike and Cindy Houston own and operate Houston Guide Service located In Central, and North Central Texas. Houston Guide Service is a full-time guide service that offers multiple species trips including catfish, striped bass, and crappie but big Texas blue catfish are our passion. Mike has been catfishing his entire life and Cindy is on her 5th year of operating her own boat and her 3rd year of guiding and is doing great. We are located in Dawson Texas which puts us right between lake Whitney, Waco, and Richland Chambers reservoir.
https://www.facebook.com/Houstonguideservicemike
(817) 487-7121