Posted by Joel Johnson on 14th May 2023
tips & tactics for
spawning Cats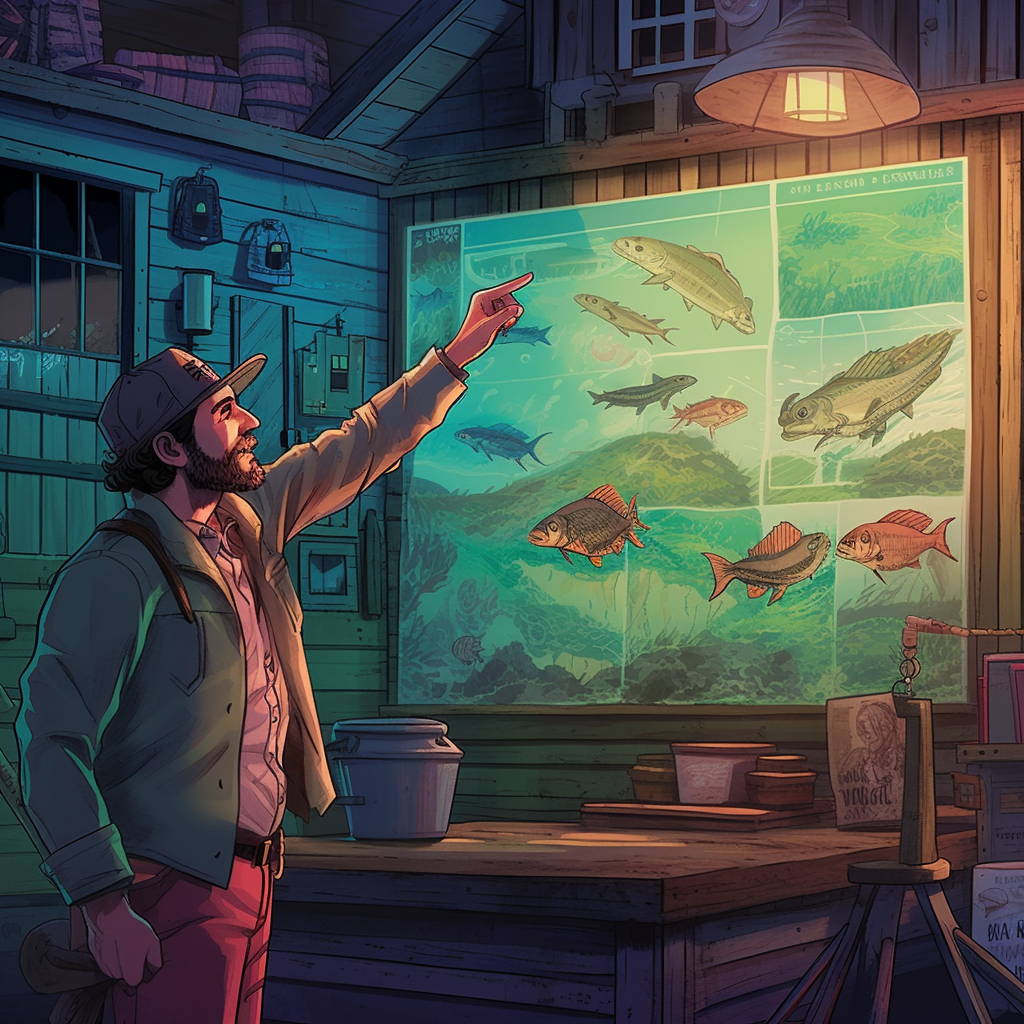 In a few short weeks, catfish will begin spawning in Iowa, and this is one of the best times of the year to catch big numbers and trophy-sized fish. Depending on where you fish, the tactics may be slightly different, but the locations and presentation remain consistent.
In a few short weeks, catfish will begin spawning in Iowa, and this is one of the best times of the year to catch big numbers and trophy-sized fish. Depending on where you fish, the tactics may be slightly different, but the locations and presentation remain consistent.
Iowa native, Stewart Wilson, has fished the Wapsipinicon and Iowa River systems in Northeast Iowa since he could cast his own fishing pole. While he is an equal opportunity fisherman, when the end of May and early June roll around, his focus turns from panfish and walleyes to spawning channel cats at Coralville Lake.
After fishing the lake for more than 30 years, Stewart believes timing of the catfish spawn absolutely depends on the weather. "If we experience a hot weather pattern in mid to late May, the water warms much faster. As a result, spawning can start as early as the first week of June. Conversely, if the second half of May is cooler than average, spawning can be delayed until the middle of June or later."
Stewart continued, "The best way to understand the status of the spawn is to go fishing! If you go the first week of June and catch smaller fish, and mostly females, the spawn is likely just getting going. If possible, fish as often as possible under these conditions, and the bite will continue to improve as long as the weather and water levels remain stable."
Female channel cats are easy to spot with smooth shovel-shaped heads and bodies the color of motor oil. Similar to salmonids, mature male catfish change during the spawn, transitioning in color from dark blue to nearly black. Often their heads will be gravid with large lobes of meat on either side of the cranium and much larger lips. Scratches and scars on their bodies and beat up fins and tails are the hallmarks of mature males fighting for dominance.
Stewart concluded, "As a rule of thumb, if you're catching females, keep going back as spawning is just getting good. If you're only catching males, fish as often as possible because spawning is wrapping up soon. Fish can still be caught at this time, but you won't see the explosive numbers observed earlier."
Good starting locations for spawning catfish at Coralville include rocky banks with slow current adjacent to deep water. Not all spots are created equally, and it may take some trial and error to find the right combination of depth and cover the fish want. Banks with steep, but not vertical, drop offs with a mix of gravel, boulders, and hollows the fish can back into, can be dynamite. Locate these structures on a north facing bank that maximizes shade, and you may find the mother lode.
Lake Red Rock angler, Jim Madison, finds spawning catfish in very similar locations on this large Southeast Iowa reservoir. "We focus on crappies during the month of May, but by the end of the month, incidental hookups with catfish can increase dramatically. This is our cue to break out the catfish poles and start probing shallow transition structures with gravel, rocks, and deep drop offs close by."
Rigging for spawning cats couldn't be more simple. Stewart starts by tying on a slip bobber rig, setting the bobber stop from 18-36" deep, depending on the location. In his experience, spawning catfish aren't necessarily eating at this time, rather they're defending their nests from perceived threats. While he's experimented with numerous baits over the years, nothing has put more spawning catfish in the boat than a plump nightcrawler threaded onto a j-style or bait keeper hook.
Jim agrees stating, "When the catfish are spawning we keep it simple with slip bobbers and worms. We also pay attention to the wind, and focus on banks with the wind blowing into them. Not only does this seem to concentrate the cats, it makes casting baits to them much easier."
In Stewart's experience on Coralville, the time of day has a dramatic impact on when to fish for spawning catfish. Most often, the bite is hottest during early morning and late evening hours when north-facing banks receive the most shade. Moreover, as the sun continues to climb in the sky, the cats retreat further against the bank until a guy literally has to bounce his bobber against the rocks to get bit. The fishing turns off abruptly when the shade is gone, and then just like somebody rang the dinner bell, the carp move into the rocks. During some years, the same banks that were producing live wells of catfish just hours before can be swarmed with carp to the point their fins are often visible at the surface. Stewart speculates that these are nest raiding fish looking for a quick and easy meal.
Many anglers follow a fishing calendar to prioritize their outings. Right now crappies and walleyes are at the top of some people's lists and bluegill and bass will begin their annual spawning runs shortly. However, once the panfish thrill is over, don't put the boat and rods away. Instead, hit one of Iowa's numerous reservoirs for spawning catfish. Nothing puts a bend in your pole like a rutted up catfish, and in most of these waters bonus flatheads cats lurk in the same areas. A few dozen nightcrawlers and a strong arm are all you need to reel in some of the biggest cats of the year, so don't miss out on the fun!
---