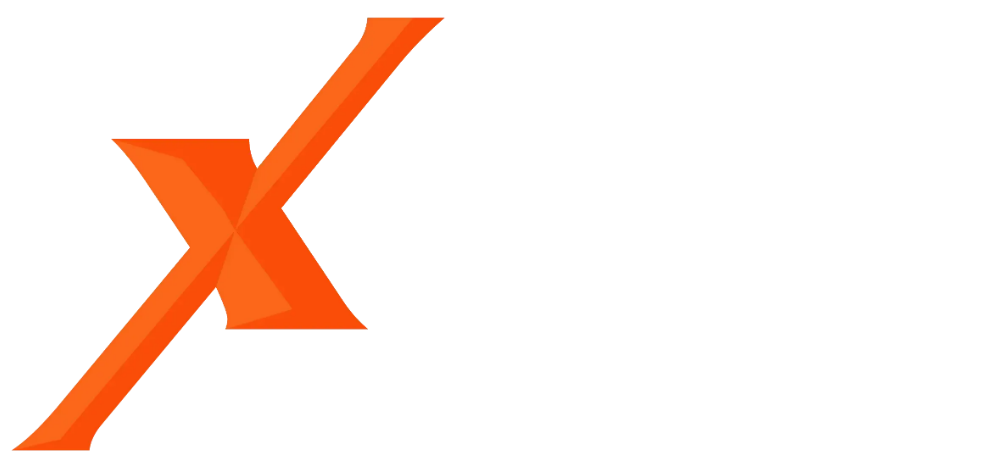 Losing a fish at the side of the boat has shattered anglers dreams for decades. After years of using inferior landing nets we decided to build our own, the "ULTIMATE" catfish landing net, the Whisker Seeker Tackle XTN Landing Nets.
---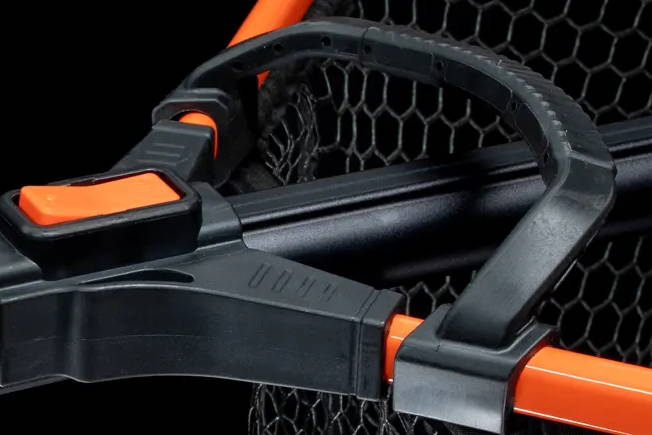 Easily hoist in larger fish and control your net with our heavy-duty durable "control grip" handle located at the base of the net. Our specially designed control grip helps you control the net (and the fish) when landing your next catfish. The heavy-duty reinforced yoke holds it all together.
---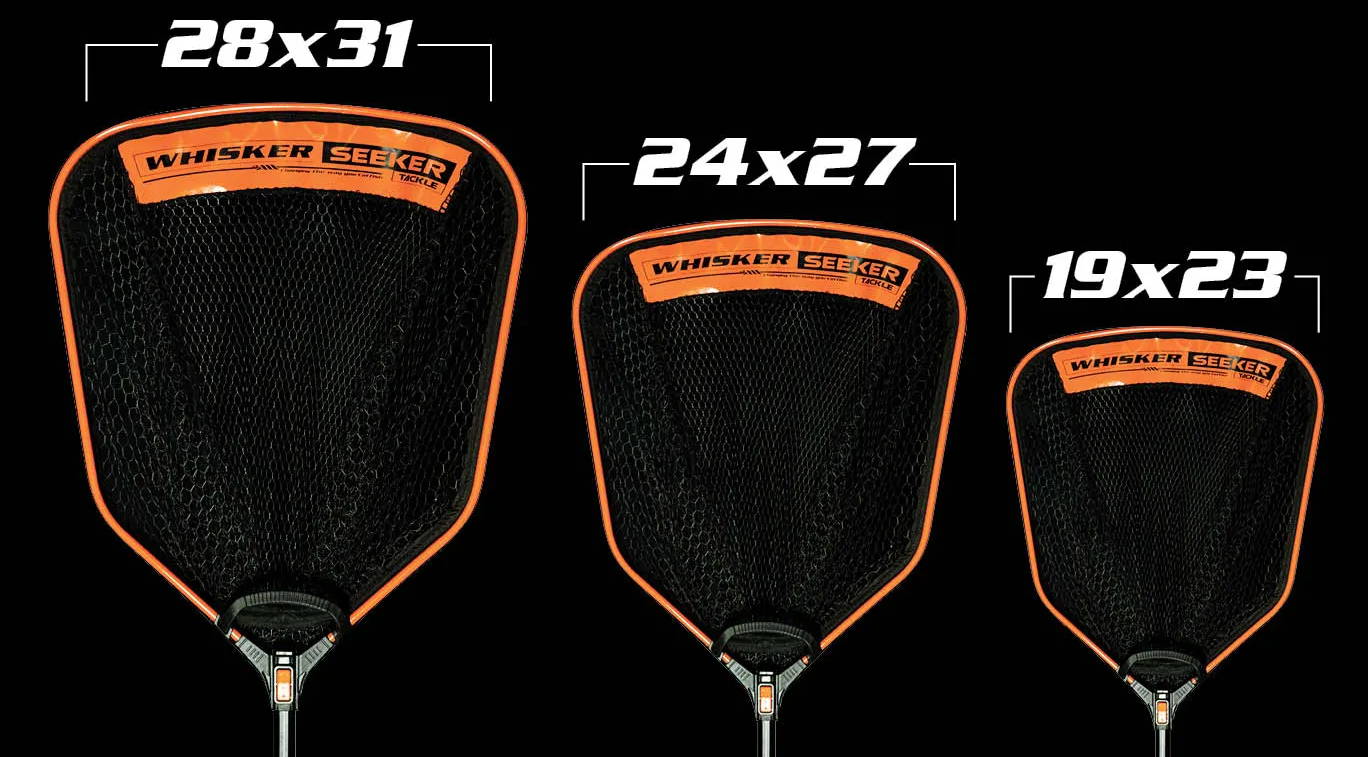 The Whisker Seeker eXtender XTN Landing Net is available in three sizes to meet the needs of every angler. Whether you're targeting smaller fish or the next world record catfish, there's an eXtender landing net for you.
| | | |
| --- | --- | --- |
| eXtender Landing Size | Hoop Width | Hoop Length |
| | | |
| | | |
| | | |
---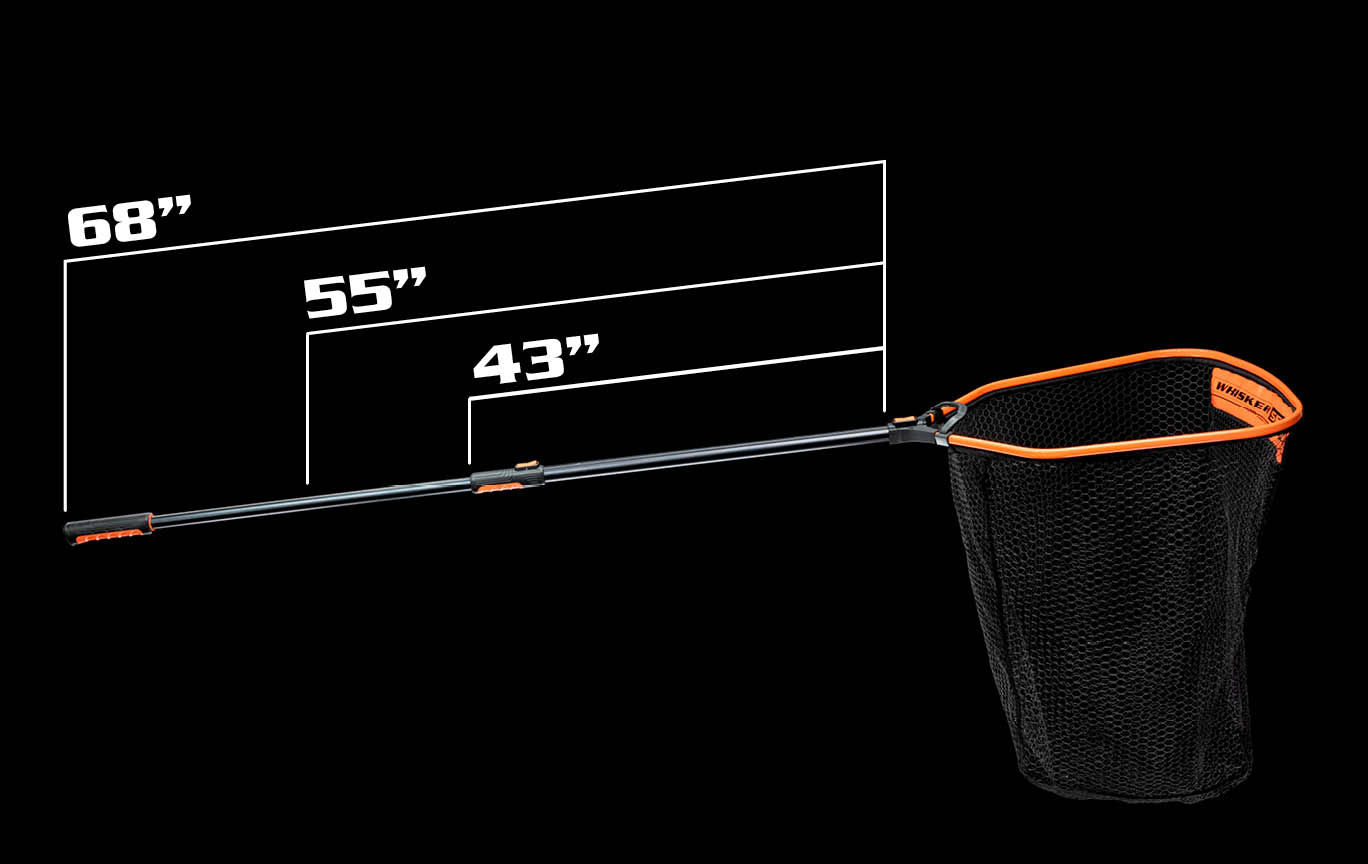 The Whisker Seeker eXtender (XTN) Catfish landing net features a durable three-position extendable handle so you can not land fish in tight spaces but also extend out and net catfish over rod racks, rod holders and in other difficult situations. The XTN handle extends to a whopping 68" when needed. Each lockable position grabs with ease so you can fight the fish and not the net. The DuraGrip handle provides the grip you need to hold on to the net when it really matters. The eXtender landing net collapses into a nice compact package for storage on or off the water.
---
Every eXtender Landing Net includes a standard rubberized basket net and optional (included) string net for landing catfish in heavy current.
| | | |
| --- | --- | --- |
| eXtender Landing Size | Rubber Net Depth | String Net Depth |
| | | |
| | | |
| | | |
---
Full Canvas Carrying Case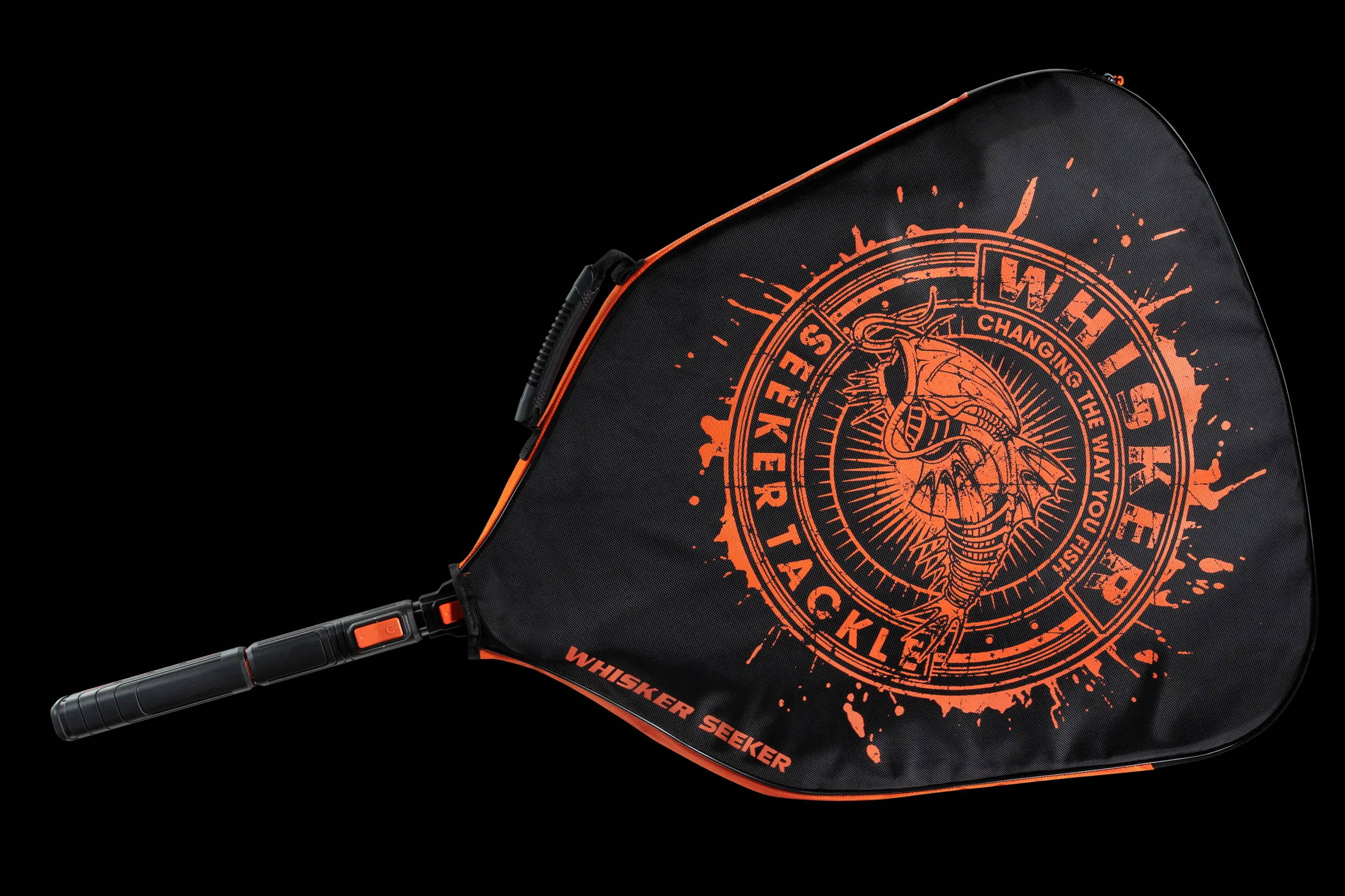 Full Canvas Carrying Case
Say goodbye to hangups and snags when loading and unloading your boat! Every XTN net includes our custom canvas carrying case that zips everything (including your spare net) together for convenient no hangup storage both on and off the water.
---